Congratulations on the Day of the Pharmaceutical Worker
Dear colleagues!
We sincerely congratulate all of you on your professional holiday – the Day of the Pharmaceutical Worker of Ukraine!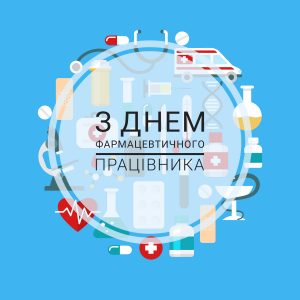 Your daily work for maintaining the health of every person is extremely important and responsible.
We express our deep gratitude to you for the high level of professional skills, wide knowledge, conscientious work, endurance and patience in the workplace. We wish you and your family good health, well-being, kindness and love, inexhaustible energy and the fulfillment of cherished desires!
Let the door to new professional achievements and victories open in front of you, and every day gives you creative inspiration and prosperity in pharmaceutical activities!
Best regards, Astrapharm team!